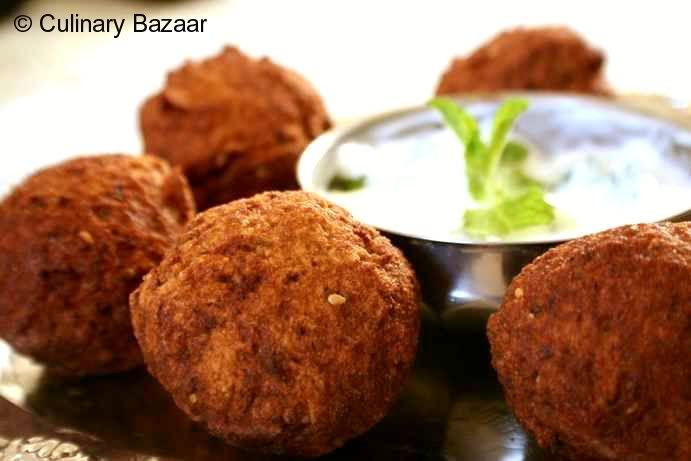 1 cup dried chickpeas
2 cloves of garlic, chopped
3 tablespoons of fresh parsley (or coriander), chopped

Soak the chickpeas overnight. Drain and boil till cooked. (Or use pressure cooker)
Drain and allow to cool. Combine chickpeas and the rest of the ingredients and mash together.
Add the flour. No it should form a coarse mixture. Make small balls (size of a ping pong ball).
Deep fry in medium high heat.
Note : Make sure the water content in the final mixture is minimal to avoid the disintegrating of the balls while frying.